Review: Bronze Radio Return Shine with 'Check Two'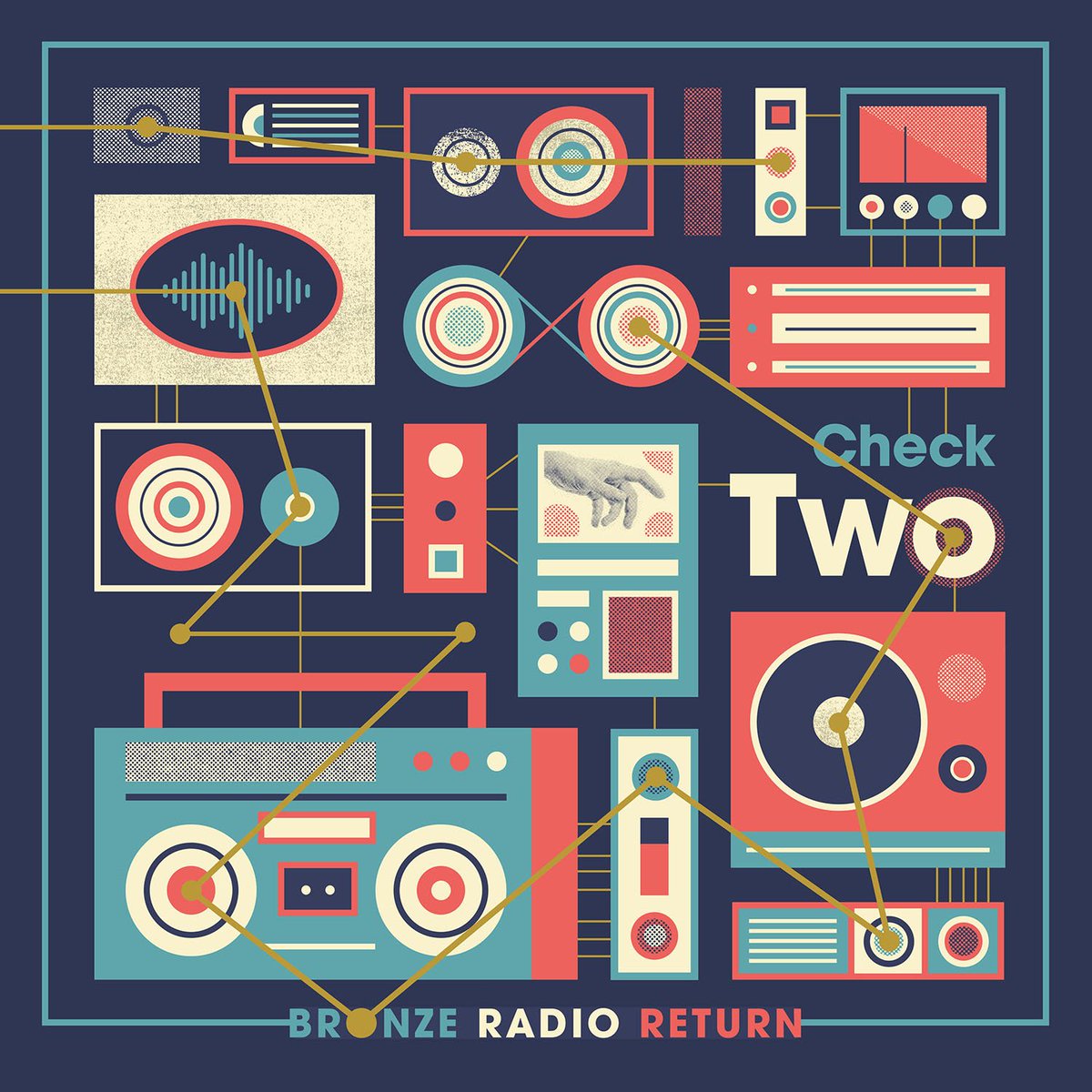 For acclaimed indie rock mainstays
Bronze Radio Return
, making good, natural music seems part of their DNA. Over the years, their eclectic and shifting sound has been featured in countless ads, TV shows, and even a spot on the
soundtrack for the blockbuster movie St. Vincent
. Now, they've returned with another home run of a release: their
Check Two
EP. An investigation into what makes the heart tick, it's well-crafted and dynamic, creating anticipation for what could be coming down the line for the band.
"Temple" seems rooted in the twangy synth rock of the 80s, making a strong start to what will prove to be a stellar work of music. The song almost shines, with its smooth production and inherent groove. It's certainly catchy enough; even on first listen, any self-respecting music fan would be quietly tapping and singing along, breathing in all the joy the track has to offer.
Apparently, this knack for the attention-grabbing hook was the overarching theme of the EP. "With Me All Along" features a meandering chorus driven by a steady drumbeat that could very well transfer seamlessly into a live set. The band's ability to balance this with the quieter verses builds energy, and sews a meaning into the swells that keeps things interesting.
"Come with Us" feels like the most experimental track on
Check Two
. The song takes synths that sound almost like a cross between a guitar riff and a motor revving and uses them to introduce smoother, slicker chord progressions. The resulting audio aesthetic is like a chrome-plated utopia, where within those 3 minutes and 39 seconds anything is possible. The messages of opportunity and exploring a wide-open world "Come with Us" feel as at home on a summer hike as it would at a sleek cityscape house party. For all the risk Bronze Radio Return placed on this track, it pays back double for the listener experience.
The closing track, "There Will Be Another," is likely the EP's magnum opus (and that's certainly saying something- even with just four songs, it's hard to choose a definitive favorite). The quiet introspection of lyrics like "it hurts to lose something you once had had / take a good look around at all the good things you still have" is amplified by the quiet, more subdued melodies. While it seems to stand in contrast with the EP's other songs, it also nods back to the band's roots, most notably to 2009's debut album
Old Time Speaker
. The resilient hope "There Will Be Another" exudes in its escalating chorus is awe-inspiring, speaking volumes even at a mellow pace.
courtesy of @bronzeradio on Twitter
Cover to cover,
Check Two
lives up to any and every expectation its accompaniment, 2018's
Check One
, could've set, but also shows the strength to stand on its own. It's an outstanding Bronze Radio Return release, and it's simply an outstanding record. Even more remarkable is the fact that this is all just part of a much bigger exploration into the band's sound; as described on
their website
, "their new 12-song album will be rolled out as a series of singles and EPs starting in the fall of 2018 before culminating in the release of the full body of work in 2019."
So, perhaps
Check Two
is just a sign of many more good things to come from Bronze Radio Return- either way, its stylistic diversity and full-bodied confidence offer something for everyone, from first-time listeners to hardcore fans.
To stay up to date on all things Bronze Radio Return, be sure to check their socials!